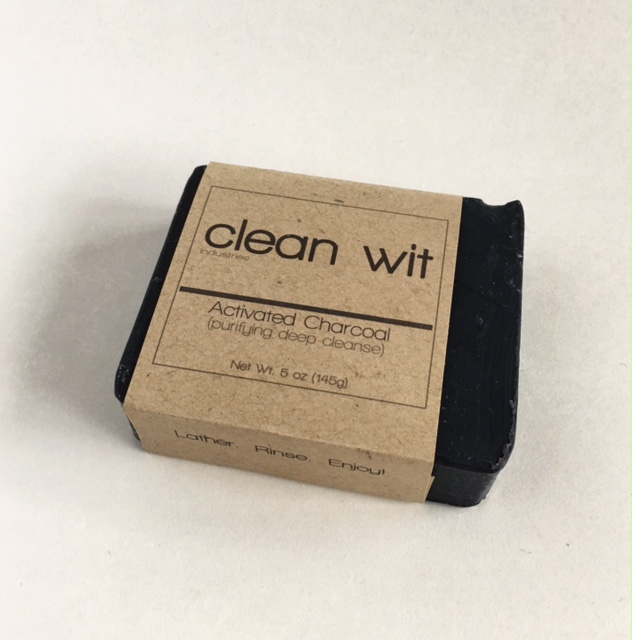 Soap- Activated Charcoal
By Portland's own Clean Wit. Smells great (must be the tea tree oil). Works well for a wide range of skins woes. Or anytime you want a good, clean feeling.

Ingredients: coconut oil, olive oil, soybean oil, palm oil, castor oil, sodium hydroxide, distilled water, beeswax, activated charcoal, & tea tree oil.