A Rivelo Gift Certificate $25 - $100,000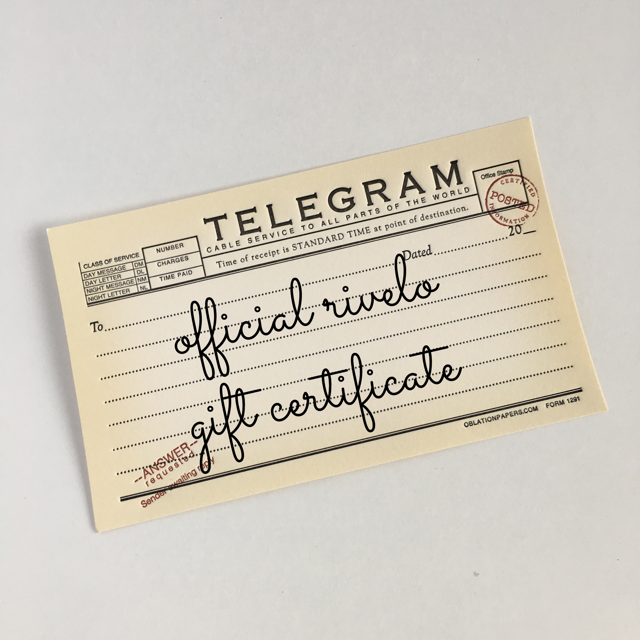 A Rivelo Gift Certificate $25 - $100,000
NOTE: If you order ONLY a gift certificate, we will reimburse your shipping charge, minus the cost of one First Class postage stamp.

DECEMBER 22 NOTE: Probably too late to mail (but we will if you want!), but at the completion of the online purchase, you will receive an email receipt which can be presented in person, captured in a screen shot and texted, and/or grab a shot of the picture here and send that, too, or instead...or?) We will cross-reference your online purchase when your recipient redeems their gift. Thanks!

Gift certificates are available in any amount in increments of $25. To increase the value of the certificate, just increase the number of $25 certificates you are purchasing. In other words, if you would like a single $75 certificate, just choose Quantity "3" before adding it to the cart.

If you would like us to mail your gift directly to the recipient, please use their name and address when completing the Ship To information. Otherwise, the certificate will be mailed to you at your billing address.

Please call 971-266-3551 if you have any questions when ordering.