Pedal Bikes, Shoot Film Camera Bag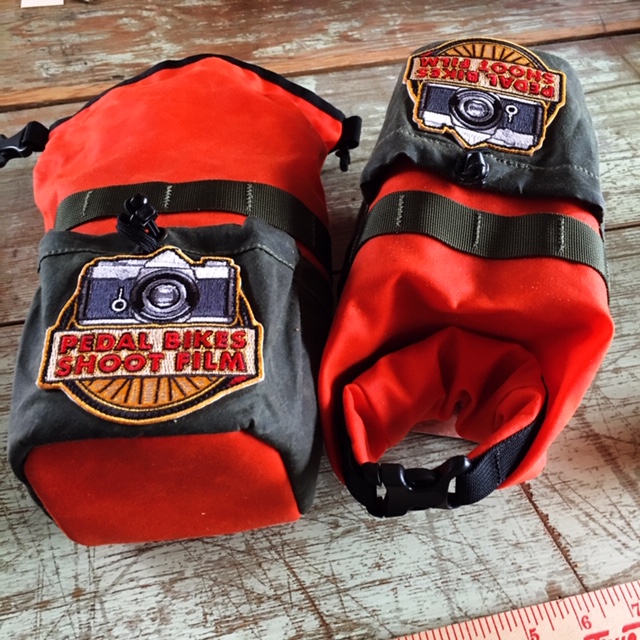 Pedal Bikes, Shoot Film Camera Bag
A Rivelo exclusive, made for us by Randi Jo Fabrications of Elkton, Oregon.
Designed to carry a full-size SLR and a back-up rangefinder, plus side pockets (one with a draw-string) for a few extra rolls of film. Mounts to stem or bars. Three Velcro straps see to that.

Roll-top design and waxed fabric keeps your equipment dry. We call it "water resistant" though, just to keep our team of lawyers happy. The bottom half of the bag is lightly padded to provide additional protection in real life situations.

Makes a dandy bag, even if you just want to use it to stash a Mission District burrito or your tooth brush and the stuff you need for a weekend camp out.

And although we haven't tried, digital cameras are said to fit fine, too.
sold out